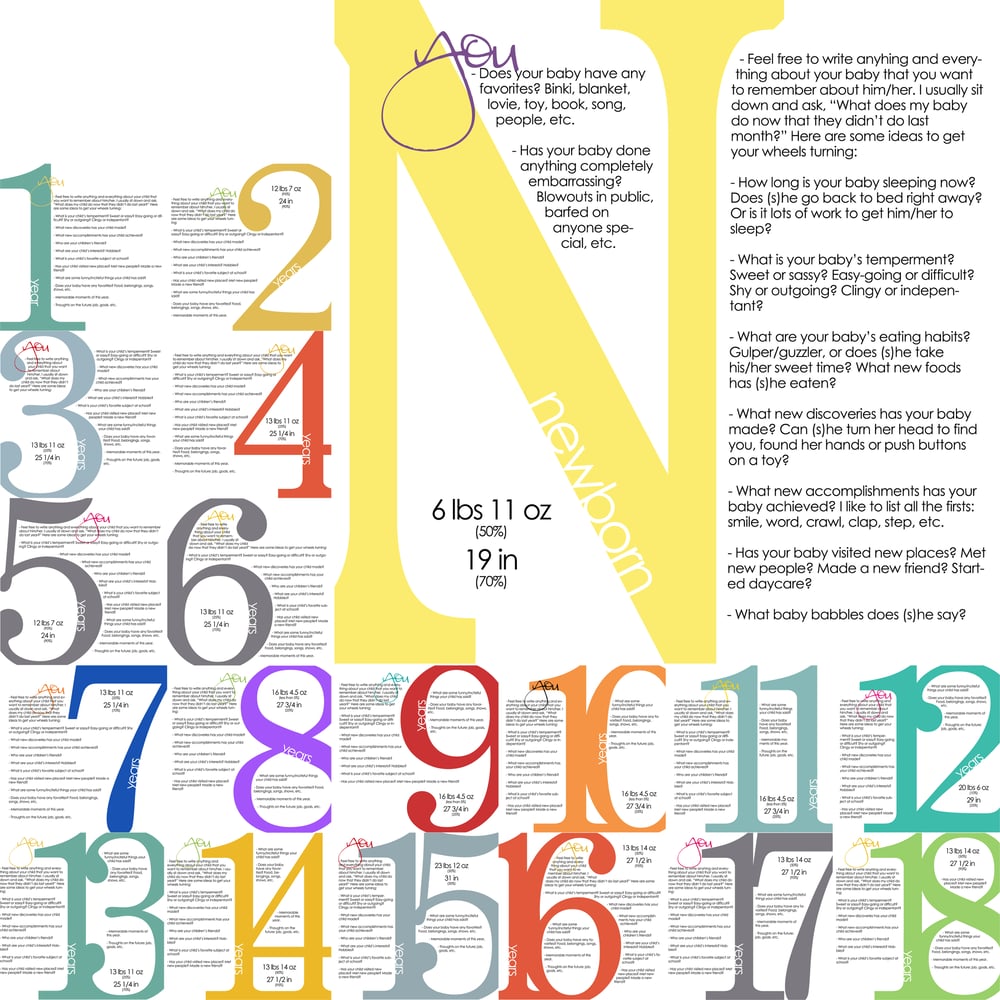 Yearly Milestone Templates (Baby-18)
$

18.99
---
---
Create a one-of-a-kind memory book that will last until they graduate from High School! There is a page for each year of your child from birth until 18.
These templates are easy to use. Simply:
- change the colors of the number and "you"
- enter in your personalized text (milestones, facts and tidbits)
- add your child's height and weight
- save, and either print from home, or send to your favorite professional print shop.
A set of 12 layered templates featuring enlarged numbers created in .TIFF format only, sized 12 inches by 12 inches. Before ordering, it is your responsibility to ensure that they will be compatible with your editing software. (They are compatible with Photoshop.)
After ordering, a zipped file will be e-mailed to the e-mail associated with your paypal account.
Visit my blog for a tutorial on using these templates:
- in Photoshop: http://tiffkeetch.blogspot.com/2012/05/avery-7-months-and-template-tutorial.html
- in GIMP (a free program similar to Photoshop): http://tiffkeetch.blogspot.com/2012/05/no-photoshop-milestone-template.html
E-mail me if you have any questions at dayinmylifeblog@gmail.com.